Full Service Repair Facility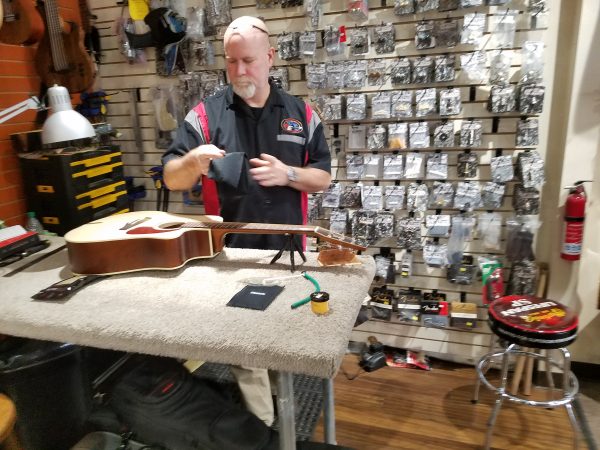 We offer a full range of repair services for stringed instruments and amplifiers.
Authorized Taylor Silver repair Facility
Authorized Fender Repair Facility.
Authorized Ibanez Repair Facility
Simple string changes, fret dressing, re-frets, neck sets,
From Full restoration to just tube replacement and much more…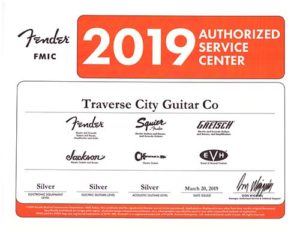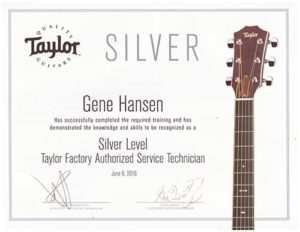 Seasonal Tune Up
Let's face it Michigan has four beautiful seasons.  The bad news is it can wreak havoc on your stringed instrument.  Temperature and humidity changes can totally alter the way your instrument plays.  Not to mention expanding and contracting wood can alter your fretted instrument.  Have no fear, we can get your instrument in an out of our shop quickly so you can make your next gig.  Our seasonal tune ups include the following:
Restrings

Full 22-point setups

Intonation calibration

Action and truss rod adjustment
ELECTRONICS UPGRADES AND CUSTOMIZATIONS
Electronic modifications on all stringed instruments

Pickup installation

Wiring customization

Personalized upgrades and modifications
Full Restoration
This 1921 Gibson came in just like this.  It had been upstairs in an attic for years. It was severely dehydrated and was in three pieces.
We needed to re-glue and add a thin slice of wood for expansion.  The majority of the back had to be re-glued to the kerfing and sides.   The first three frets of the fret board were replaced along with an unknown light colored wood species.  This was removed and replace with the correct Rosewood from that era.  The fret board was leveled and new frets installed.
The whole guitar had been stripped at some point but we were able to soften the spread out some of the remaining original finish.
This was an exciting guitar to work on.  It literally was almost thrown away but we brought it back to life and now the owner is enjoying something that his grandfather played.  That was the most exciting.