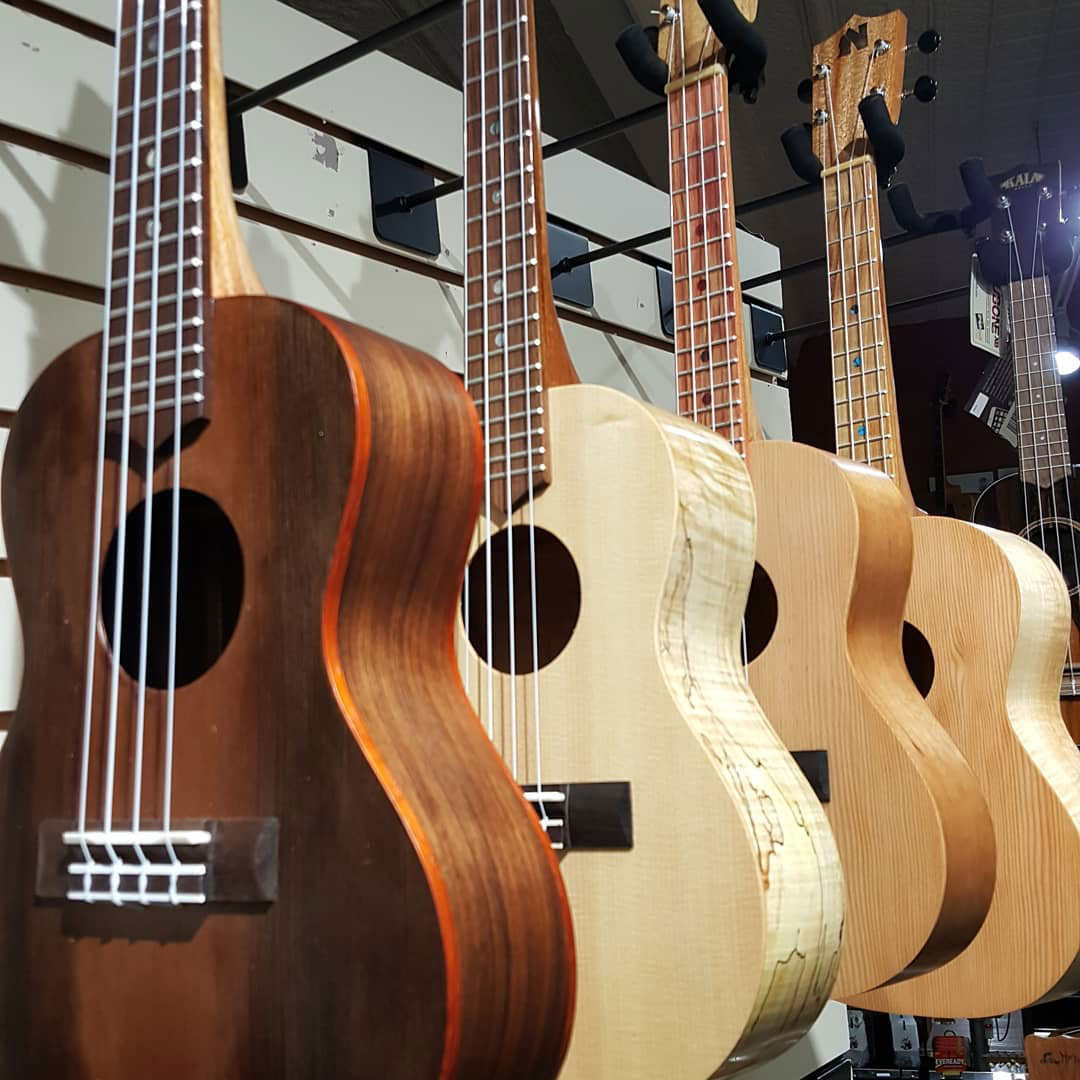 Custom Built Ukuleles in Michigan
Whether you are a beginner or are an expert, North Coast Ukulele's collection will impress you. This four-stringed instrument is appealing to many as it is friendly to play for just about anyone despite age or expert-level.
Our Master Luthier, Gene Hanson, crafts these four-string ukuleles right in our store, customizing each one with his personal touch. To build each one, locally-sourced wood is used, including Maple, Wild Cherry, Walnut, local fruit cherry, and many more. With the many handcrafted options available in the store, you may fall in love with one at first sight. However, if you wish to customize the wood, fret board, and finish, collaborate with us, and we can get it done! With all of these options, we offer various series of ukuleles including the cherry series, mahogany series, ash series, maple series, and exotic series.
Why should you consider a ukulele from North Coast Ukulele?
The sound quality with these are like no other, resonating differently based on the type of wood used to construct it
If you one day would like to play the guitar, starting with a ukulele makes for a smooth transition and provides a strong foundation
Ukuleles are typically more affordable to buy
The size of your ukulele makes it a possibility for a wide range of would-be musicians
These ukuleles can be made to your specification, making it the perfect ukulele for you
Shop by Series